Big B's thoughtful post on enemies amid his battle with COVID 19!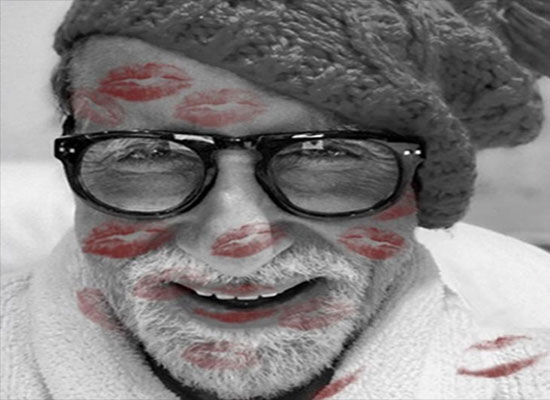 Recently, Amitabh Bachchan has been tested positive for COVID 19 along with son Abhishek Bachchan. The father-son duo has been admitted to Mumbai's Nanavati hospital and is being treated there at the moment. Ever since the news of Big B's COVID 19 diagnosis surfaced, the entire nation has been sending best wishes for the well-being of the superstar. Overwhelmed with the adulation coming his way, Big B has also ensured that he keeps in touch with his admirers through social media.
Big B has been sharing thought-provoking updates about his COVID 19 battle from the hospital. After speaking about the loneliness in the isolation ward during the treatment, Amitabh has shared another thoughtful post wherein he talked about making enemies and being successful. He shared a pretty photo of himself in wearing a woollen cap and had kisses all over the face. "दुश्मन बनाने के लिए ज़रूरी नही लड़ा जाए, आप थोड़े कामयाब हो जाओ तो वो ख़ैरात में मिलेंगें " ~ In order to make enemies it is not essential to fight .. just be a little successful, you'll get them at a pittance," Amitabh wrote in the caption.