Anil Kapoor to share the moment when he proposed his lady love Sunita Kapoor!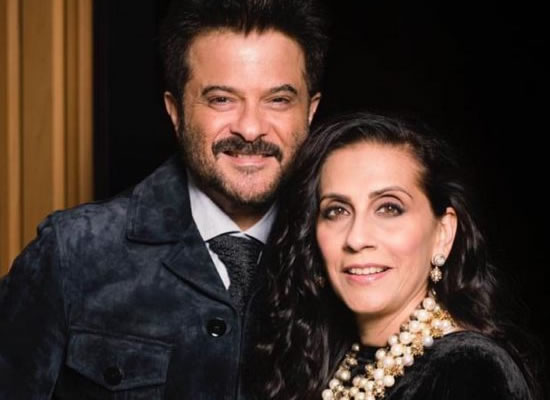 Anil Kapoor and Sunita Kapoor are known for their major relationship goals. The cute couple is married for 36 years now and continues to be so in love with each other. And while Anil and Sunita are all set to celebrate their 36th wedding anniversary on May 19, Anil decided to come up with a special surprise for the viewers.
Anil Kapoor has shared an endearing teaser of himself and Sunita wherein he took us down the memory lane and remembered how he proposed his lady love. Anil disclosed that soon after an important movie of his career, he decided to propose Sunita. Actually, he decided to choose love over career and after years of togetherness, he is fortunate to have so much to be grateful for. "This is the beginning of a long love story on the night of 17th May, I signed kind of an important film which was a big step in my career and on 18th May I took an even bigger step - I proposed to my girlfriend Sunita and asked her to be my wife. Oh god. I was so stressed. I kept on postponing, postponing, postponing, postponing and then the time came when I had to choose career or love. And I chose love and I proposed to her on 18th May. People celebrate anniversary, we celebrate proposal as well and we never let ourselves forget how fortunate we are to have so much to be grateful for."
In the meantime, Anil and Sunita are making the most of this quarantine break together and are seen creating new memories together.