Kangana Ranaut to resume dance rehearsals with choreographer for Thalaivi!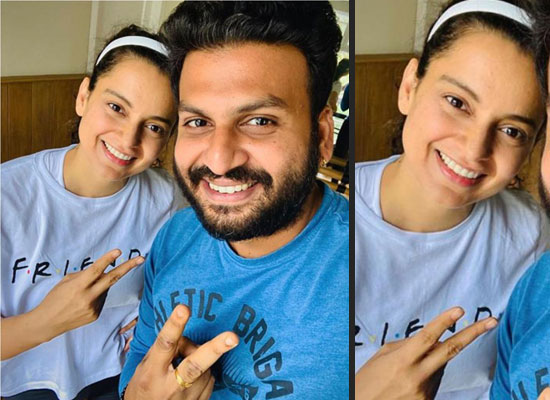 Bollywood's bold and beautiful actress Kangana Ranaut is back to work as she resumed dance rehearsals for her forthcoming movie Thalaivi in Manali. Presently, the queen star has been spending the ongoing pandemic in her hometown with her family. Now, from Tuesday, she resumed preparations for the biopic of the political stalwart.
Taking to Instagram, Kangana's assistant choreographer, Prashanna Babu posted photographs with her on social media. He praised her and admired the star as they both posed for happy photographs ahead of their dance rehearsals. The song for which Kangana was rehearsing, will be shot by Brinda Parameshwar. In the photographs, Kangana can be seen all charged up to dance it out with her choreographer. Kangana is seen clad in a white tee with tights and hairband as she appeared all excited to resume preparations for her movie, Thalaivi.