Ayan Mukerji to introduce a new character, Dev in Brahmastra 2!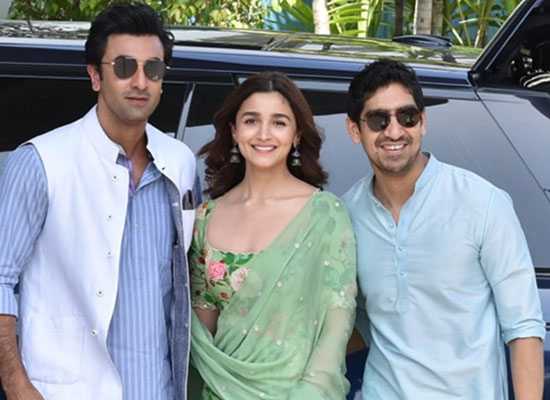 Finally, the Brahmastra shoot is nearing its accomplishment. The Ayan Mukerji directed action fantasy adventure features Ranbir Kapoor as Shiva, Alia Bhatt as Isha, with Amitabh Bachchan as the Guru, Nagarjuna as an archaeologist and Shah Rukh Khan in a cameo appearance playing the role of a scientist. Hyped to be the biggest Bollywood movie, the makers have already confirmed a Brahmastra trilogy.
Apart from working on Brahmastra, Ayan has also worked on the script of its sequel Brahmastra in the lockdown with the vision to ensure that it goes on the floors without much interruption. As per media updates that Karan Johar (producer), Ayan and co are planning to introduce another character for Brahmastra 2, a glimpse of which might be given in the end credit of first part. "Brahmastra is the journey of Shiva, while part two will be about another character, Dev, who is also blessed with unique superpowers. The makers are looking to cast an actor from the top bracket for the sequel as well, in-fact, they have already begun conversations with some A-List superstars," the source revealed.
"Shiva and Isha too will be a part of part two, since the world of Brahmastra will always be incomplete without the pioneers of the franchise, but the script has got more to do with Dev's character. All the principal characters then come together for the final showdown in third instalment."
The idea of this franchise is to root the characters in the modern world deep down in the Indian mythology, and a glimpse at two lead character names – Shiva and Dev - gives away the intent of the makers. The trilogy is about the fight to conquer the most powerful weapon of the universe, Brahmastra, that's split in three parts, hidden in different parts of the world.
Brahmastra is expected to release in the last quarter of 2021.