Arijit Singh goes grocery shopping on a scooter in Murshidabad!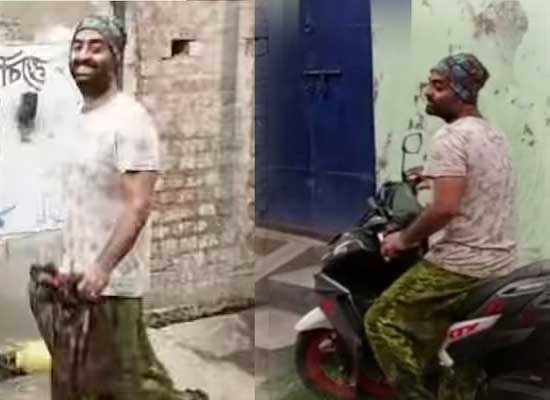 One of the most well-known playback singers in India is Arijit Singh. He is a household name in the music business and has a sizable fan base. He is praised by many for his down-to-earth attitude in addition to his beautiful voice. After the 2013 release of the song Tum Hi Ho from Aashiqui 2, Arijit Singh became well-known. Arijit Singh has achieved recognition and success over the years, but he always keeps a humble demeanour. Arijit, who is from Murshidabad in West Bengal, was recently seen riding his scooter to the grocery store in his hometown. His simplicity is being admired by internet users after the video went viral.
Arijit Singh may be seen riding his scooter while shopping for groceries in a video that has circulated on social media. The artist is seen walking towards the scooter while holding a bag in his hand and mingling with the locals. The video has gone viral on the Internet as he can be seen grinning and conversing pleasantly in Bengali with the neighbours. While one person on social media commented, "So down to earth," another one wrote, "There are people like this, living such a simple life being such a shining star, really unbelievable, that's Arijit Singh." A Twitter user also shared this video clip, and wrote, "Arijit Singh is more Bengali than most of the Bengalis out there."