Taika Waititi opens up about his movie ambitions with wife Rita Ora!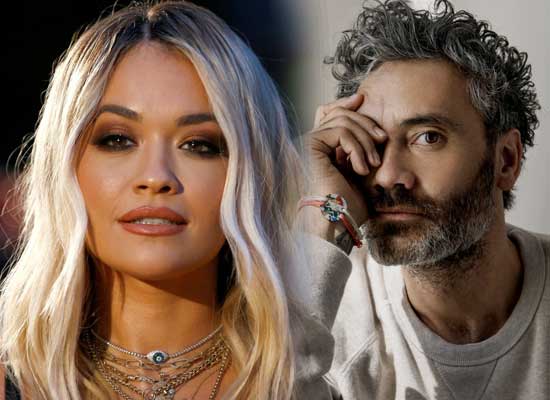 In a recent media chat with a daily, famed filmmaker Taika Waititi known for his varied filmography and critically lauded works, suggested that he might make a film just for his adored wife Rita Ora. The news that the couple, who wed in August 2022, had previously worked together on a number of projects, has greatly excited both their fans and those in the entertainment business.
Waititi made his announcement at the world premiere of Next Goal Wins, a sports dramedy based on a true story, at the Toronto International Film Festival.
Waititi stated his tremendous love for his wife's artistic abilities and their joint projects even though Rita Ora does not appear in Next Goal Wins.
When questioned by a tabloid if he had plans to create a film specifically for Ora, Waititi replied affirmatively, stating, "That's probably on the cards, yeah,"
Their creative journey as a partnership takes on a thrilling new level with the possibility that Waititi may pen a screenplay with Rita Ora as the leading heroine. While the specifics of this potential project are yet unknown, based on Waititi's enthusiasm for his wife's abilities and their collaborative creativity, it appears to have a lot of potential. Waititi is Ora's "biggest supporter and advocate," the singer said in an interview with a tabloid, highlighting the importance she placed on their collaborative efforts.