Priyanka Chopra resumes Citadel's shooting after sharing the first pic of her baby girl!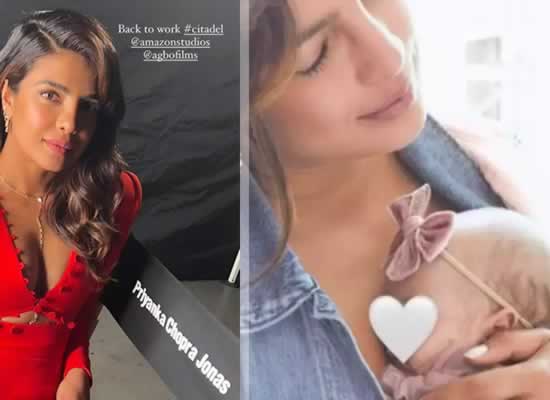 Recently, Priyanka Chopra and Nick Jonas introduced their baby girl by sharing her first glimpse on Instagram, after they welcomed her in January this year. The couple revealed that their daughter finally came home after 100 days in NICU. After welcoming her baby home, Chopra got back to work and shared a new story to give a glimpse of the same.
Taking to Instagram, Priyanka shared a photo of herself sporting a stunning red dress and captioned it as "Back to work" along with the hashtag for her upcoming show Citadel. The actress wrapped up shooting for her Amazon series in December last year and called it the most intense year of shooting while also teasing that it's going to be worth it for fans. Priyanka had posted a series of photos back then with the show's crew as she told, "It could not have been possible without this incredible lot of people."