Kim Kardashian buys late Princess Diana's iconic pendant.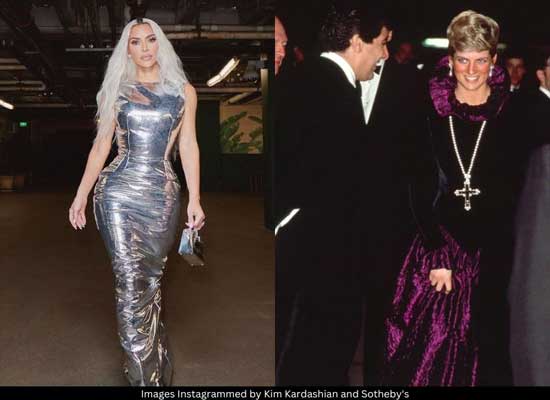 American reality TV star Kim Kardashian has added a royal piece of jewellery to her collection! 'The Kardashians' star is now the proud owner of the diamond-encrusted amethyst Attallah cross pendant, famously worn by the late Princess Diana on several occasions. As per People Magazine, Kim Kardashian purchased the iconic pendant at Sotheby's annual Royal and Noble auction on Wednesday. The jewellery item was sold for USD 197,453 and four bidders competed for the pendant which was ultimately snagged by Kim.
The stunning jewellery piece features square-cut amethysts accented by circular-cut diamonds weighing in at 5.25 carats.
Want a look a closer look at how beautiful the pendant looks? The Instagram account of Sotheby's shared a post featuring two images. The first photo shows the beautiful Princess Diana wearing the fine piece of jewellery and the second image gives a closer look at the pendant.