Justin Bieber's heartfelt birthday tribute for wife Hailey Bieber from Japan vacay!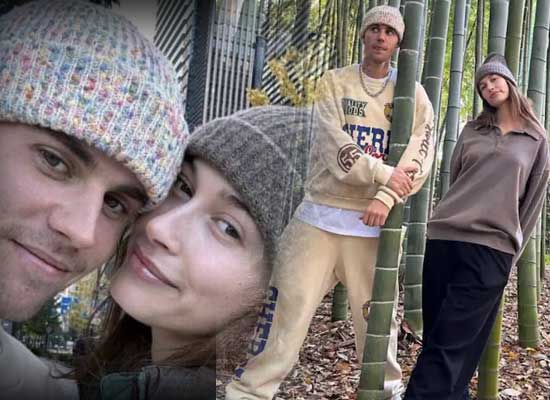 As per media updates, Hollywood celeb Hailey Bieber is enjoying her vacations with in Japan and also celebrated her 26th birthday with her adorable hubby Justin Bieber.
Recently, the singer took to Instagram to share lovely pics with his wife as he celebrated her 26th birthday with a loveable message. In the pics posted by Justin, he is seen sharing some romantic moments with Hailey.
On his Instagram, Justin wrote a heartfelt birthday tribute for his wife and praised the model as his "favourite human being." He sahred, "HAPPY BIRFDAY (in Japan) TO MY FAVORITE HUMAN BEING XOXO YOU MAKE LIFE MAGIC OBSESSED WITH EVERYTHING ABOUT YOU. LOVE YOU BUM BUM." The photos shared by Justin showcased the twosome getting cosy and also sharing a kiss.