Kareena Kapoor Khan calls Jeh 'Toofan mail'!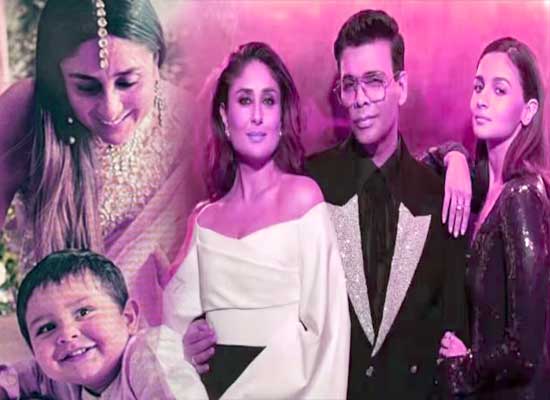 During a recent appearance on Karan Johar's Koffee With Karan 8, actress Kareena Kapoor Khan revealed some details about her personal and professional lives alongside her sister-in-law Alia Bhatt.
The Chameli actress, who is a loving mother to her kids Taimur and Jeh, talked about the personalities of her two kids and claimed that Jeh is the more mischievous of the Khan siblings.
The Koffee King was observed mingling amicably with the two actresses while they shared the Koffee sofa. Kareena is the most devoted mother to her two sons, despite the fact that she has been running a marathon toward success since making her debut. In a recent Koffee With Karan episode, the actress talked about the personalities of her two children.
Unlike her peaceful firstborn Taimur, Kareena characterized her kid Jeh as a storm. She claimed Jeh keeps things vibrant and hectic around the house. Kareena also talked about how much the younger Saif Ali Khan enjoyed living a rich lifestyle and how much he loved food.
"Jeh is a complete Toofan Mail. Like my mom used to say 'you're a Toofan Mail.' So he's like a Toofan Mail. The whole house is upside down because he's like cartwheeling. And he's very shaukeen (passionate), he wants to eat food and wants to sit with us and eat," revealed Kareena.
Karan also intervened and asked the Omkara actress, "So he's a Kapoor?" and Bebo replied to him by saying, "Yes, he's a Kapoor."