Gulshan Devaiah reacts to Vijay Varma and Tamannaah Bhatia's dating reports!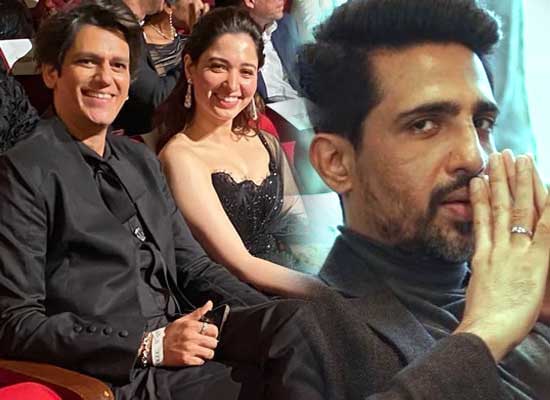 Actor Gulshan Devaiah is presently enjoying the huge success of his lately released series, Dahaad. It also starred Sonakshi Sinha, Vijay Varma and Sohum Shah in lead roles. Amongst enjoying the positive response and admirations, Gulshan lately spoke about Vijay and Tamannaah Bhatia's alleged romance. During the trailer launch of Dahaad, Gulshan was seen teasing Vijay by Tamannnaah's name. The video became viral on social media.
While talking to a daily, Gulshan talked about teasing Vijay at the trailer launch event. He disclosed that Vijay took the joke 'sportingly'. Gulshan posted, "Yes, I started the Tammanh joke and it went viral. He took it sportingly. We are friends and we respect each other a lot. I would never want to put him down. I knew I could tease him a little bit. It was well within the boundaries. It's not nearly close to how I would tease him in reality."
Furthermore, when Gulshan was asked if Vijay and Tamannaah's dating reports are true, he told that he has no idea. But he also added that the alleged couple has 'good chemistry'. Gulshan revealed, "I have no idea. I haven't even met her. I have seen just media reports and pictures of them together and started teasing. But by the looks of his, rather than me confirming, his face says something. Kuch toh hai. Kya hai exactly pata nahi. They do look like they have very good chemistry. I'm sure that means something."
Vijay and Tamannaah may not have spoken much about their suspected relationship, but their PDA on social media and date nights do.