Govinda opens up on feud with David Dhawan!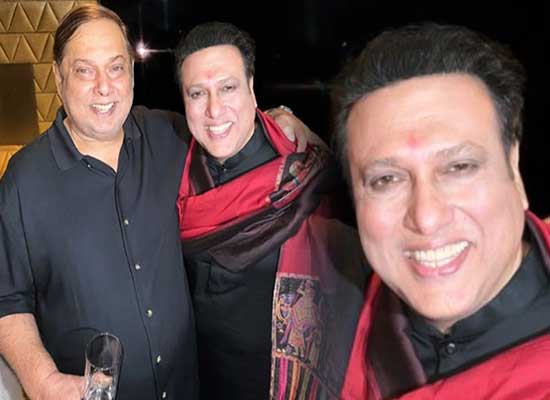 There was a time of dispute and a reported falling out between actor Govinda, who is well-known for his comedic abilities, and director David Dhawan after they collaborated on several hit comedy films such as Bade Miyan Chote Miyan, Deewana Mastana, and Saajan Chale Sasural.
Following their sighting together at Ramesh Taurani's Diwali celebration, Govinda has now disclosed that their disagreement was already settled when they first met. He was pleased that the public is excited to see the two work together on movies once more. Check out what else he said by reading on.
The actor discussed their encounter at Ramesh Taurani's Diwali celebration in a recent interview with a newspaper, revealing that it was their second meeting since the resolution of their conflict. He also talked extensively about how happy he is that the two have fans who still love them and how, despite the passage of time, they still look forward to their big-screen reunion.
Talking on how the Diwali celebration was a memorable day full of delicious food and joyful memories, Govinda stated that the past should be left in the past and should not be thought about.
"I am glad people still feel that we should work together. Yeh unka pyaar hai (It is their love). Our patch-up had already happened. This was our second meeting. It was a Diwali bash where we ate good food and had a great time. We don't believe in raking up the past. Why mull over it? That's not necessary. Let bygones be bygones. Filmy talk wasn't a priority. But when that happened, we only spoke about the happy memories and those were plenty," revealed the actor.