Vicky Kaushal opens up on being asked about favorite actress besides Katrina Kaif!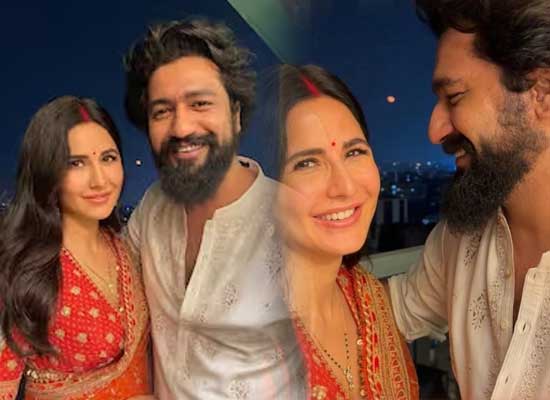 Vicky Kaushal, a Bollywood actor, will soon be seen in Sam Bahadur, directed by Meghna Gulzar. The actor hasn't stopped pushing the movie. During his recent visit to Delhi, he had a meeting with the 6 Sikh Regiment of the Indian Army. A video that has gone viral on social media shows Vicky responding to their queries. When asked which actress, aside from his wife Katrina Kaif, he preferred, he responded with a humorous response.
A media source posted a video of Vicky Kaushal responding to a jawan who inquired about his favorite actress outside Katrina Kaif. The Uri actor responded in Punjabi, "Paaji, ek jawab ke chakkar main ghar pe kalesh nahi karaunga. Mujhe aur koi actress dikhti hi nahi hai. Ek hi hai. Mera mission bhi bilkul army ki tarah hi hai, jo mission hai phir vahi hai (I will not risk a fight at home because of an answer. I can't see any other actresses, there's only one. Just like the army, I too solely focus on my mission)."
Vicky, though, informed the jawan that he was welcome to inquire about any male actor. Vicky stated that Amitabh Bachchan is his favorite actor when asked who his favorite male actor is. He went on to say that working with Big B is his ideal job.