Aamir Khan's daughter Ira Khan to show her goofy side in a loveable selfie!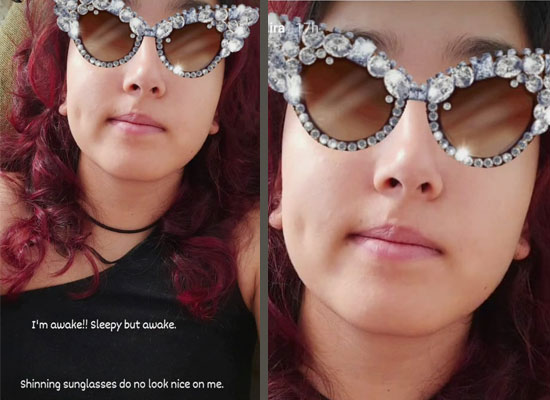 Aamir Khan's daughter Ira Khan is one of the most active star kids on social media. She has garnered tremendous attention from the fans and maybe eyeing her foray into the world of the Hindi film industry soon.
Recently, Ira treated her followers by exhibiting her fun side on Instagram. She shared a selfie captioning it, "I'm awake!! Sleepy but awake". She selected a big brown sunglass studded with diamonds animatedly from the filter region and tried it on her face while lying down and posted it on her Instagram story. Ira Khan captioned the pic by writing, "shining sunglasses do no look nice on me".