Aakanksha Singh continues to shoot for Mayday despite ankle injury!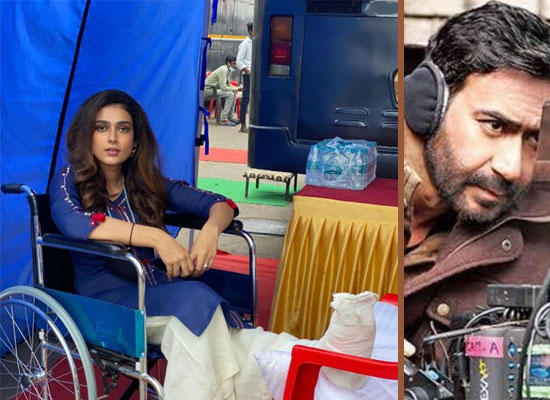 Bollywood star Ajay Devgn has begun the shooting for his next movie titled MayDay. The movie stars Amitabh Bachchan and Rakul Preet Singh in lead roles. Besides them, star Aakanksha Singh will also be seen in the movie essaying a key role. The shooting is going on in Hyderabad. As per media reports, Aakanksha met with a minor accident while shooting. She has injured her ankle and was instantly rushed to the hospital. The actress had a ligament tear.
As per media source, "Aakanksha was immediately taken for medical help and has been advised to rest it out and has a plaster on her leg for at least 30 days. She's currently been given a wheelchair so that she doesn't put too much pressure on her leg and allows it to heal." However, what astonished the team that the next day Aakanksha was back on the set for shooting. Despite all pain, she told she will continue to shoot.
For the information, the film MayDay is being helmed by Ajay Devgn himself and is expected to release this year.