Vidya Balan to enjoy her holiday in Bali!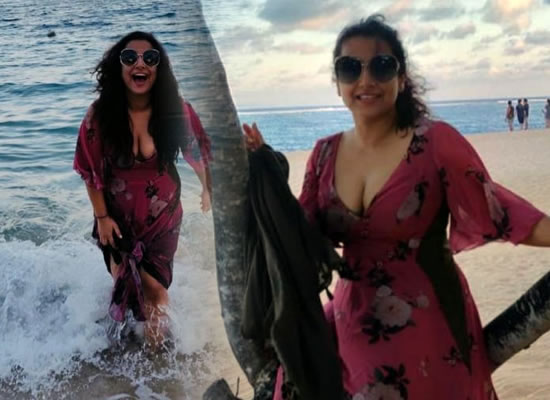 Beautiful actress Vidya Balan started her journey in Hindi film industry in the year 2005 with Pradeep Sarkar's musical drama Parineeta. Vidya, who is pretty active on social media, celebrated 14 years of the film and her career in Bollywood, with a throwback video from the sets of the movie which was shot after her last scene in Parineeta.
Vidya Balan presently has her vacation mode on, and we sure do wish we could join her. Vidya took to her social media to upload photos of her on the lovely beaches of Bali. The text on one of these photographs reads: #BalanInBali.
In these photos, Vidya Balan has donned on a maroon summer dress with a deep neckline and a pair of huge sunglasses. The caption of her post reads: "Joy ...#Alive #Happy #FunintheSun #PureJoy @sandhu_aditi you've got to be the best candid photographer i know .Thankoo ! @rickroyco i looove my dress .Thankoo !"