Tamannaah Bhatia pens an emotional poem on love!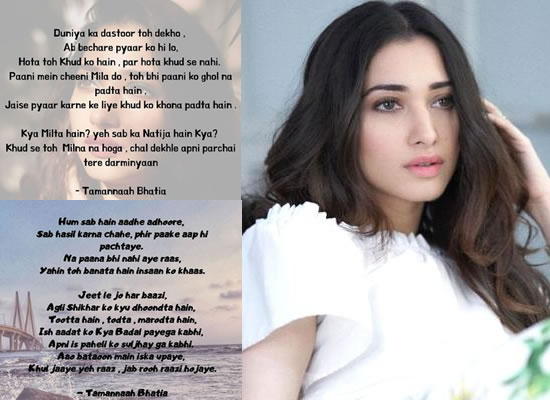 Beautiful actress Tamannaah Bhatia who is a very private about her personal life but she has left her admirers surprised by sharing never seen side of her.
Tamannaah lately took to Instagram and shared an emotional poem penned by her. The poem about love is quite touchy and emotional.
Tamannaah shared the poem and posted, "The quintessential actor in me is always in love with the idea of love. Here's my metaphorical comparison / ideology on the same. Having said that, true love begins with self-love! Have a fab one guys!"
A couple of days ago the actress had shared some lines on love and posted, "I love poetry and often pen down my thoughts during those very occasional private moments."