Salman Khan to fulfill the dream of a little fan suffering from cancer!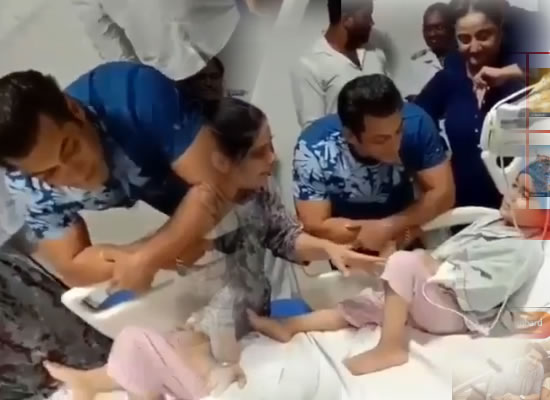 Generally, Salman Khan has shown his humanitarian side one way or another. Be it by helping a village through his NGO Being Human or just meeting his admirers being treated for an ailment, Salman Khan never shies away from doing charity for the society.
His fans love sharing his humanitarian side. Recently, his kind-heartedness was proved when he visited a little boy suffering from cancer at a hospital in Mumbai. The video which was shared by one of his admirers on his fan page in Instagram shows Salman Khan, intermingling with a little boy at Tata Memorial Hospital where the child was undergoing a Cancer treatment. The little boy had requested to meet him and being the person he is, Salman happily obliged. While he was there, he not only interacted with the little boy but also met other kids in the ward.
Salman Khan's NGO, Being Human is involved in humanitarian work and the megastar oversees everything about it.