Jennifer Lawrence blamed by fans for Chris Pratt split!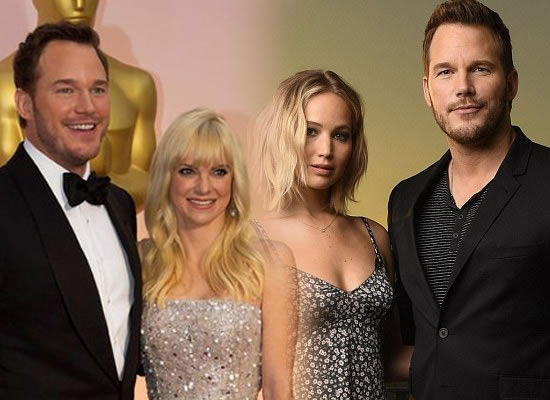 Hollywood actress Jennifer Lawrence has been blamed on social media for actor Chris Pratt's split from actress Anna Faris after eight years of wedding.
As the twosome confirmed their separation on Facebook on Sunday, fans took to social media to blame Lawrence, who starred in "Passengers" with Pratt in 2016, for the split, reports in a portal.
"I can't believe Chris Pratt and Anna Faris are splitting up, this is all Jennifer Lawrence's fault," one admirer wrote on Twitter.
Despite there being no suggestion that Lawrence had any involvement in the split, another wrote: "Jennifer Lawrence broke up Chris Pratt's marriage."
"Watch Chris Pratt and Jennifer Lawrence be a thing," another told.
Some admirers were quick to recall the awkward exchange that Faris and Lawrence shared when embracing at the premiere of "Passengers" in December 2016.
Though the two hugged in front of paparazzi, Faris appeared to have a pained expression while Lawrence kept her hands claw-like instead of fully touching her co-star's wife.