Kareena rejected Kangana's Mental Hai Kya due to nudity!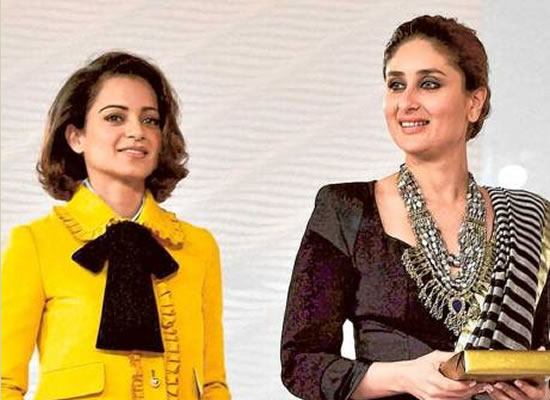 Bollywood stars Kangana Ranaut and Rajkummar Rao's quirky looks in Mental Hai Kya has raised curiosity among admirers. But, reports state that Kareena Kapoor Khan and Emraan Hashmi were the first choices for the project.
Mental Hai Kya is being directed by National Award winning director Prakash Kovelamudi. While the story is penned by Kanika Dhillon, Ekta Kapoor's Balaji Motion Pictures and Shailesh R Singh's Karma Media are producing the film.
The numerous posters which were shared by the makers have left everybody curious.
But did you know that Kangana was not the first choice for Mental Hai Kya? Ekta firstly wanted Kareena Kapoor Khan to be a part of the project, as per a tabloid.
It was in 2013 when Ekta approached Kareena and Emraan Hashmi with the idea of Mental Hai Kya, which was firstly titled Badtameez Dil. But, Kareena did not take up the role as she felt that the storyline was dark, explosive and way ahead of its time. It also had bold scenes and nudity and hence Kareena declined the offer. The project was then put on the backburner.
Now, in 2018, with a few tweaks to the script which has made it bolder now, Kangana immediately agreed to be a part of Mental Hai Kya. After Kangana, Rajkummar was cast in the movie.