Karan Johar attends Kajol's birthday party!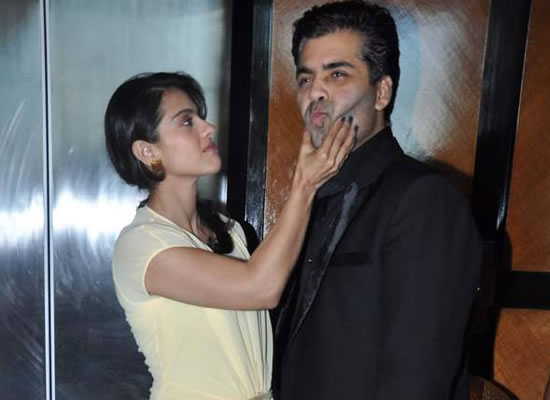 When Karan Johar and Kajol ended their two-decade long relationship it broke hearts of many Bollywood admirers. Karan in his autobiography even spoke about it telling, "I wouldn't like to give a piece of myself to her at all because she's killed every bit of emotion I had for her for twenty-five years."
He also spoke about Ajay Devgn's tweet, where KRK claimed of taking money from Karan. To this Kajol had posted "Shocking" which hurt KJo. He said, "That tweet validated the insanity, that she could believe I would bribe someone. I felt that's it. It's over. And she can never come back to my life. I don't think she wants to either. I never want to have anything to do with them as a unit. She was the one who mattered to me but now it's over."
Yesterday, KJo shared the first official picture of his twin babies on Instagram and Kajol liked it instantaneously. Afterward, Karan started following her on Instagram which left everybody shocked and appalled. This cited the signs of their patch up.
Now, as per a famous magazine, they both are back as friends. It all happened when Kajol was fed up of all the fight and texted Karan to invite him to her birthday party. Johar happily acknowledged and attended the party.
As soon as they saw each other, they hugged and started talking like long lost friends. Now they are back to normal and we are content for them.