Kangana reveals a frightful incident which left her traumatised during Simran's shoot!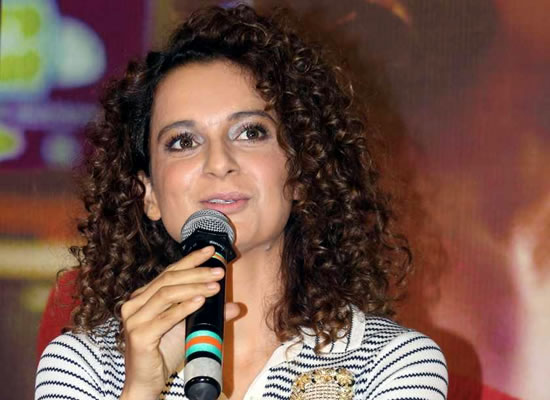 Actress Kangana Ranaut starrer Simran's official trailer released recently and Kangana as Praful Patel is seen slaying it in every scene.
The actor will be seen essaying an NRI Gujarati in the movie. Kangana, who was present at the trailer launch, was questioned what her character is like in the movie. Responding to it, she told, "I had zero understanding of Gujarati culture and language. It's a story of life, magic and mistake for which I did preparations on many levels."
She also went on to disclose a shocking incident which took place during the shoot in America. "A funny thing happened while driving on a street in America, my driver passed out, he banged into the side walk and then we took him to the hospital. It took me a lot of time to recover from this trauma," Kangana told.
Kangana also opened up on the hullabaloo around the writing credentials of the movie and clarified that despite what people say there is no due pending. "I want to clarify that there is a lot of misconception about the entire writing credential thing. There are no dues pending, in fact, we have done exactly what he asked for. He was the one who suggested that I take the additional credits. Post that, he and I worked on schedule together. After many months, he decided to write this note when Rangoon flopped and people attacked me which I thought was in bad taste and planned and extremely deliberate. But if there is anything that we can do, we would do but there is nothing that has not been done. He has got the right due."
The film is due to release in September.